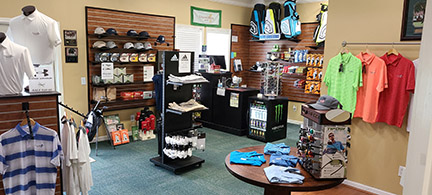 Golf Shop
Our Pro Shop is one of the best looking pro shops around. Everything is neatly set out and easy to find. Whether you are looking for equipment or the latest golf apparel, you are certain to find what you need.
With merchandise from brands like: Callaway, Bridgestone, Adidas, Ashworth, and Divots you will have everything you need to conquer the course. Don`t forget that we also offer custom club-fitting and video computer swing analysis!
Lawrenceville Golf Practice Facilities
Time spent on the driving range and other practice facilities at Collins Hill Golf Club is sure to reap you benefits on the golf course. Take some time to warm-up before your round, or just come out to work on your swing.
If you want to see some quick improvement, speak with our PGA Professional, Scott Hare. Instruction under Scott will help you build skills and confidence as a golfer.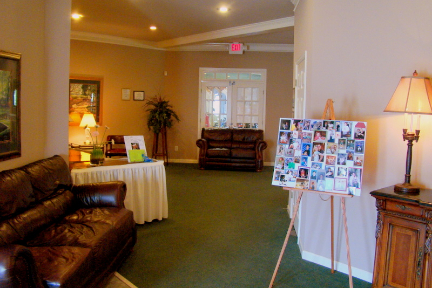 The Clubhouse
The clubhouse at Collins Hill Golf Club is where our members and guests relax and get to know one another when not on the golf course. If you are looking for a great place to lounge, pay a visit to our Bar. For a bite to eat, make your way to our Restaurant & Grill.
There is always something happening at the Clubhouse whether a members-only party or tournament awards banquet. Be sure to say hello to our friendly staff and meet someone new.