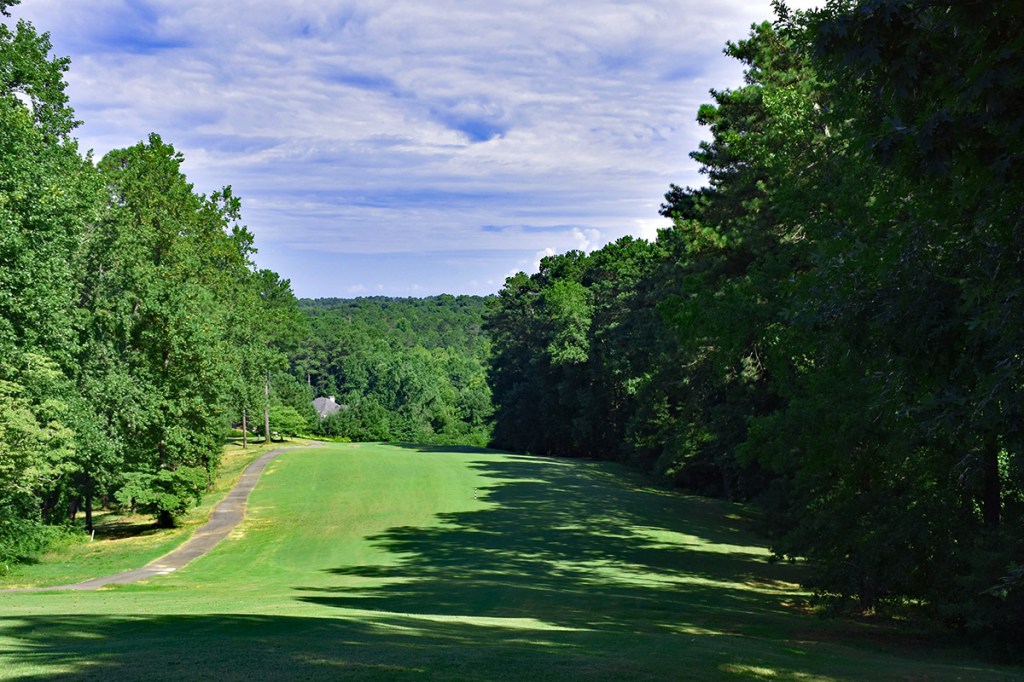 Collins Hills Golf Club
The beauty of a golf course is enough to keep you coming back to Collins Hill Golf Club, but it is the full club experience that distinguishes us.
Our ever-changing elevations could make your score go up and down but is just part of the challenge. There is no shortage of magnificent landscaping and breathtaking vistas on Collins Hill Golf Club, and no finer place to share time with your closest friends and fellow golfers.
Blue Tees: 6300 yards
Green Tees: 6025 yards
White Tees: 5800 yards
Orange Tees: 5355 yards
Red Tees: 4895 yards
Don't let the yardages fool you! The course's tight fairways, and small greens are a challenge even for the best players. Come check us out and you will surprised how challenging and fun the course can be.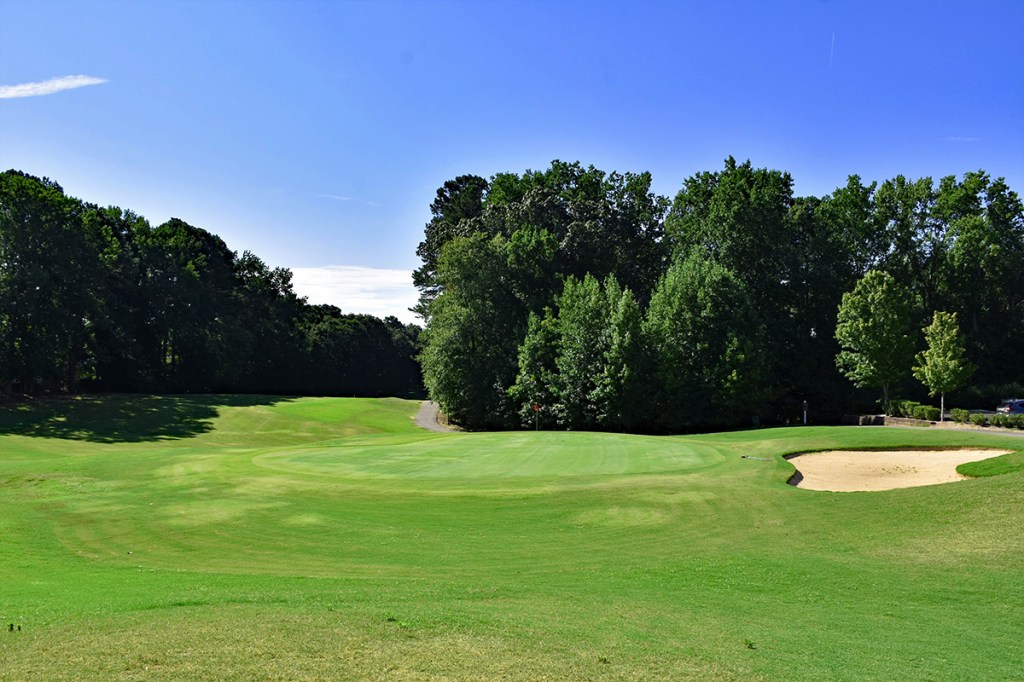 Scorecard
| Hole | 1 | 2 | 3 | 4 | 5 | 6 | 7 | 8 | 9 | Out |
| --- | --- | --- | --- | --- | --- | --- | --- | --- | --- | --- |
| Blue (69.6/134) | 495 | 440 | 335 | 185 | 420 | 465 | 210 | 570 | 375 | 3495 |
| Green Tees (68.3/130) | 495 | 410 | 335 | 170 | 345 | 445 | 185 | 540 | 375 | 3300 |
| White Tees (67.3/124) | 440 | 410 | 310 | 160 | 345 | 445 | 185 | 540 | 335 | 3170 |
| Orange Tees (65.2/119) | 440 | 380 | 250 | 160 | 300 | 415 | 160 | 370 | 335 | 2810 |
| Par | 5 | 4 | 4 | 3 | 4 | 5 | 3 | 5 | 4 | 37 |
| Handicap | 13 | 1 | 15 | 17 | 11 | 9 | 5 | 3 | 7 | |
| | | | | | | | | | | |
| Red Tees (68.9/120) | 410 | 380 | 215 | 135 | 260 | 405 | 160 | 300 | 310 | 2575 |
| Par | 5 | 5 | 4 | 3 | 4 | 5 | 3 | 4 | 4 | 37 |
| Handicap | 3 | 1 | 9 | 17 | 11 | 5 | 13 | 15 | 7 | |
| Hole | 10 | 11 | 12 | 13 | 14 | 15 | 16 | 17 | 18 | In | Total |
| --- | --- | --- | --- | --- | --- | --- | --- | --- | --- | --- | --- |
| Blue (69.6/134) | 370 | 365 | 320 | 110 | 320 | 320 | 365 | 135 | 500 | 2805 | 6300 |
| Green Tees (68.3/130) | 370 | 365 | 320 | 110 | 310 | 320 | 330 | 135 | 465 | 2725 | 6025 |
| White Tees (67.3/124) | 355 | 350 | 310 | 100 | 310 | 290 | 330 | 120 | 465 | 2630 | 5800 |
| Orange Tees (65.2/119) | 355 | 340 | 310 | 100 | 290 | 180 | 300 | 120 | 450 | 2545 | 5355 |
| Par | 4 | 4 | 4 | 3 | 4 | 4 | 4 | 3 | 5 | 35 | 72 |
| Handicap | 8 | 6 | 12 | 18 | 14 | 2 | 10 | 16 | 4 | | |
| | | | | | | | | | | | |
| Red Tees (68.9/120) | 320 | 340 | 290 | 95 | 275 | 280 | 175 | 95 | 450 | 2320 | 4895 |
| Par | 4 | 4 | 4 | 3 | 4 | 4 | 4 | 3 | 5 | 35 | 72 |
| Handicap | 8 | 2 | 10 | 16 | 12 | 6 | 14 | 18 | 4 | | |